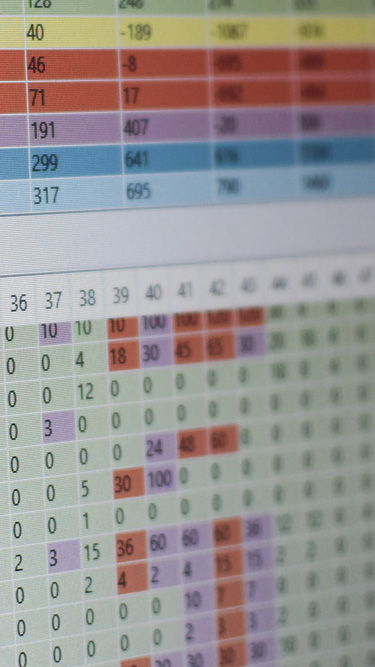 Innovative solutions to the industrial dynamics of manufacturing
.
Along with Maincal S.A. we design creative solutions to the integral management of its manufacturing processes. We've been technologically enhancing their most ambitious projects for many years.
Each year, it produces more than 800,000 units aimed at major companies, security forces and other government agencies
.
We managed to implement an organization transversal system, fully integrated, robust and flexible capable of adapting to the continous an changing productive dynamic.
The complexity of the production process, together with the organizational dynamics of the company, demanded great efforts and commitment from the work team, also made up by representatives of the company.
Currently, this system is a fundamental piece to the productive organizationof the company.
With over 200 screens and dozens of concurrent users.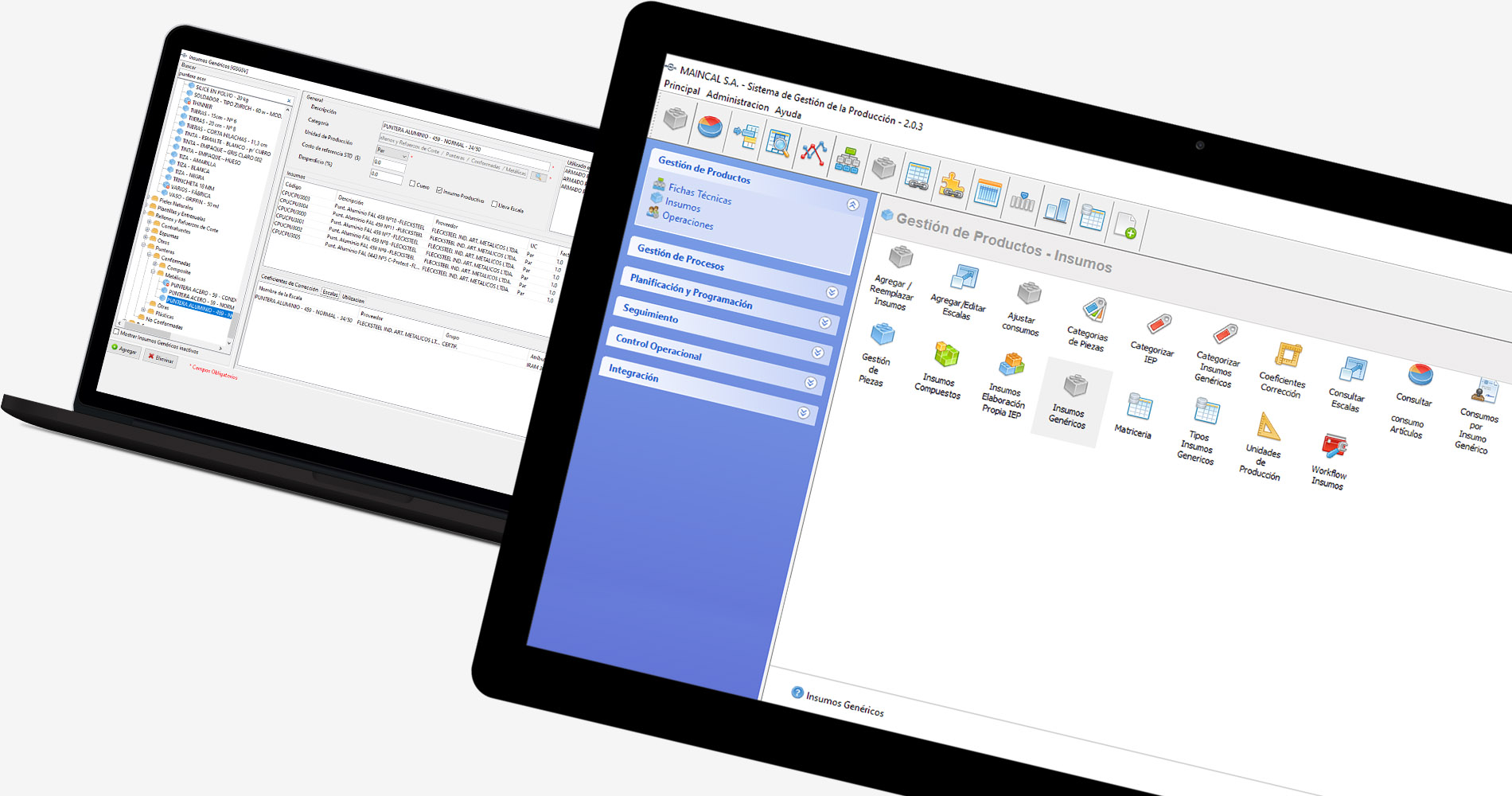 Main benefits and key achievements of our development
We managed to implement a system across the organization that is fully integrated, robust and flexible to adapt to the continuously changing production reality. It was specially designed to interact with the various back office systems of the company.

The different areas, from PPCP to maintenance, are supported by the system, which also provides support to production processes and administrative management, and records hundreds of interactions.

All the information is recorded into decision support systems in real time and in a transparent manner.

The level of progress in real time and in multiple control points allows users to know the state of the productive process at all times.

The number of staff members involved in the maintenance and collection of information was reduced. At present, the system provides all the relevant information of production processes in a detailed way, and the staff can devote more time to data analysis.

We gained responsiveness to changes in planning. Costing accuracy was increased, delivery time calculation was automated and bidirectional computerized traceability was incorporated.

We were able to automate and standardize extremely complex processes that required a high degree of staff specialization. We set apart business processes from specialized staff in order to direct their efforts to tasks in which they add high value. Thus, we freed them from repetitive, tedious tasks.

We managed to strengthen the complexity of all production processes of the organization in a few key performance indicators (KPI), which can provide a summarized vision of the state of the company at all times.