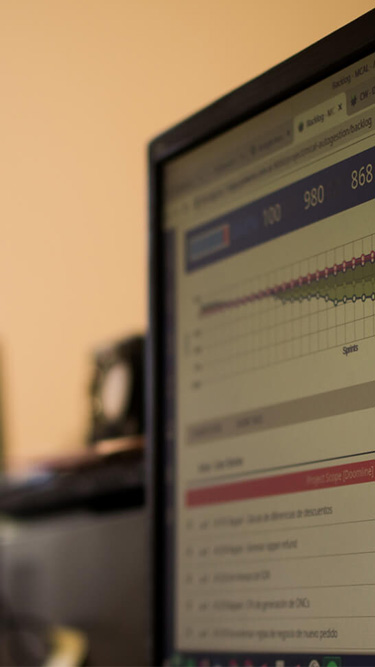 Connect with agility
.
We give wings to your project so you can reach , with no further delay, the goals you've always imagined. Here, we connect you with the most valuable breakthroughs for you to benefit to the fullest with the technology usage and so, enrich all your initiatives.
At psiware we specialize in agile development software
.
We create innovative, functional and much empathetic proposals that grow and evolve, always maintaining their high level of operability.
Make your project a unique work experience transform your project into a unique work experience.
Together we can envisage and design each stage to achieve the greatest efficiency, introducing the most valuable functions for your system first.
The entire work team benefits from a collaborative management embracing continuous improvement and quick responses that are flexible to change.
Connect with agility and take your project to a new level of development
.
Since 2003, we have worked jointly with companies on their development, building close relationships that grow over time and adapt to new scenarios.
As technological partners, we bring in all the expertise of our work teams, which approach the multiple possibilities that open up for our clients both proficiently and creatively.
To further guarantee the efficiency of our processes and consolidate our presence in the international market, we are currently under the certification process for our quality management system under ISO 9001:2015.