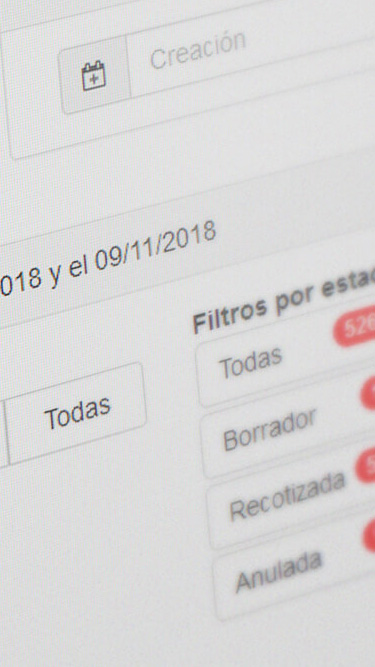 More value for your business
.
The application of new technologies helps you boost your sales to the top. We offer you tools that enhance your commercial strategy, empower your sales potential and provide you with key information for your growth.
Our proposal includes
Generating new business with the most intuitive and collaborative tools. Strengthen your sales force by constantly offering timely and valuable information.

More organizations: streamline all sales processes using business software tools and adding a mobile access natively.

Smart analysis: gain a vision of value on your sales by adopting a leading business analytics software. In addition, we can offer you tailored smart services, with real-time access to critical sales information, in a centralized location.

Greater interaction: keep up to date on the performance of your team in real time and integrate business ecosystems throughout the sales software.

Boosting your productivity: increase your customer portfolio through proactive actions of value.